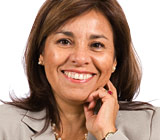 An important consideration prior to having any cosmetic dentistry is to understand both the pros and the cons of each particular dental procedure. And while porcelain laminate veneers are among the most aesthetic means of creating a beautiful, more pleasing smile, they are permanent and non-reversible and should be maintained properly.
On average, you can expect porcelain veneers to last anywhere between 7 and 20+ years. However, much of that depends whether or not you care for them properly in addition to the quality of the dental porcelain, the craftsmanship, and placement of them. How long your veneers last can also depend to some extent upon how you age. This is because the gum tissues attached to the living tooth that your veneers are cemented to may shrink or pull away from the tooth exposing its root surface. If this occurs, you should see your dentist for an evaluation, as it may require veneer replacement. Or, the issue might be resolved through some minor periodontal (gum) plastic surgery.
Porcelain veneers are a low maintenance solution for solving a multitude of cosmetic dental challenges, but they do require that you protect them during sports or vigorous activity. You should also wear an oral appliance or mouthguard (nightguard) to protect them from grinding or any other involuntary damage during sleep.
To learn more about porcelain veneers, continue reading the Dear Doctor article, "Porcelain Veneers." If you are ready to see what cosmetic dentistry can do for you, contact us to schedule a consultation.